Horse Solariums have the ability to improve and develop the well being of horses quite effectively and efficiently. Solariums are often used before exercise and after in order to warm up and prepare horse's back muscles. They are also used to dry off horses who have been training in wet and damp weather conditions.
Regular light therapy sessions help with the horse's health and wellbeing, so why wouldn't you invest in an important piece of equipment that ensures your horse is at its best? Equestrian solariums are designed to meet the requirements of your horse and reduce potential injuries or pain they can suffer from.
The Features Of Horse Solariums
Each type of horse solarium is different, but they all perform the same action in order to help horses and their performance. Studies have shown that horses exposed to light therapy for one hour each day maintain their ability and attitude during the winter months.
Each horse solarium system will have at least 3 rows of heat bulbs or infrared bulbs
Warms the muscles and prevents injuries
Promotes relaxation
Encourages blood flow which also supports healing
The Benefits of Horse Solariums
Most horse solariums you come across will be a plug-in system. It's important to note that the units are extremely heavy, so once the installation process has begun, they need to be securely attached for safety reasons.
Easy installation
Simple use
Eliminates stress and frustration – both for the horse and the owner
Reduces trips to the vets and bills
How Much Do Horse Solariums Cost?
The cost for horse solariums vary, so there is no right or wrong answer. Basic models include heat bulbs and a simple canopy construction, whereas premium models feature more heat bulbs and a higher quality canopy. Before investing in a horse solarium, it's essential to consider what you're looking for and how it will benefit your horse.
When will you use it?
Do you have enough space to fit it?
How often will you use it?
What features are you looking for?
Light Therapy For Your Horse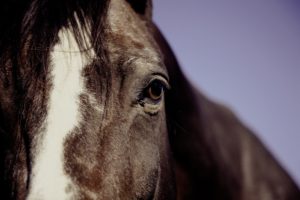 Light therapy has many beneficial uses – it reduces pain, colds, damaged tendons/ligaments and helps to relax muscles. Extensive research regarding the technology of horse solariums has come a long way, and with many solarium systems available in the market, they all provide their own unique features whilst serving the same purpose.
Equine solariums are popular with competition horses as they are crucial in healing and recovery. If you're looking for equipment that will benefit your horse all around, a horse solarium provides just that! Highly skilled sports horses are trained in very high-intensity activities, so in order to prevent strains, the heat from horse solariums provide therapy to horses.
Just think of it as in us humans, we wouldn't go for a run without stretching and warming our muscles up, the same rule applies to horses!
Why Invest In a Solarium For Your Horse?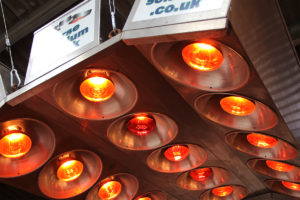 Each horse solarium offers practicality and affordability, whatever your budget. With steel construction solarium designs, it makes them ideal for use in horse wash boxes which makes them quite versatile too!
If you require assistance in choosing the right horse solarium for your yard and horses, please don't hesitate to get in touch with us and we can provide you with useful advice to help you come to a final decision. Alternatively, for a better look at how horse solariums work, head on over to our YouTube channel.